The recognition of foreign nucleic acids inside the cell is a crucial element of the innate immune response. This is accomplished by pattern recognition receptors (PRRs), such as cyclic GMP–AMP synthase (cGAS). cGAS senses intracytoplasmic double-stranded DNA (dsDNA), triggering a cascade that involves the synthesis of the second messenger 2′,3′-cyclic GMP–AMP (cGAMP), which, in turn, binds to stimulator of interferon genes (STING), triggering pro-inflammatory gene expression that culminates with the activation of the Type I interferon and NF-κB pathways. As the binding of cGAS to dsDNA is independent of the nucleic acid sequence, both external (e.g., from pathogens) and internal (e.g., from the mitochondria) DNA lead to its activation. The cGAS pathway is implicated in numerous auto-inflammatory diseases.
Aberrant Accumulation of Cytoplasmic dsDNA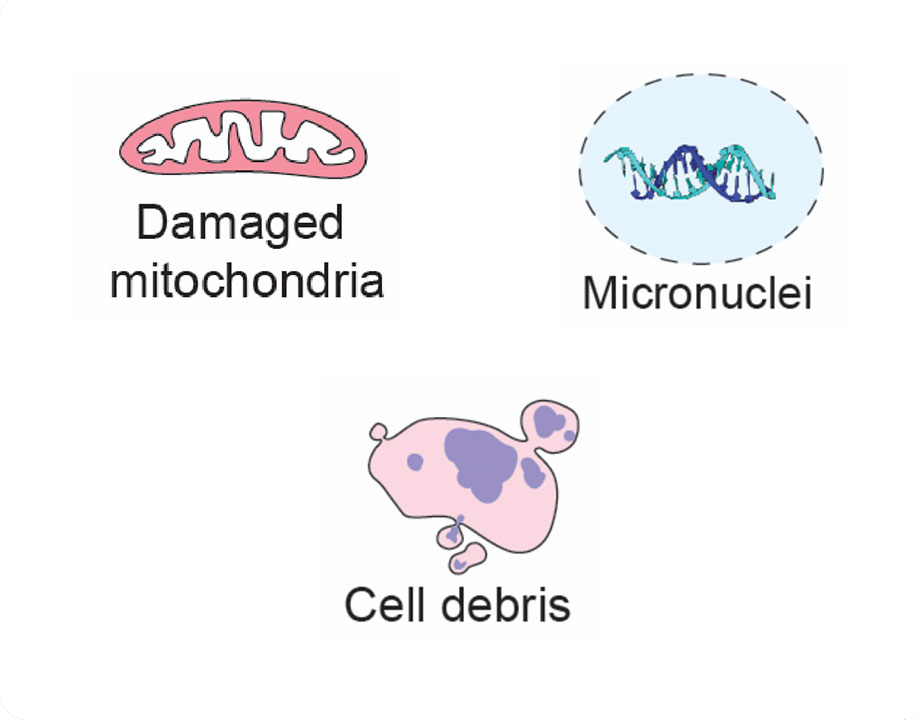 cGAS-STING Pathway Activation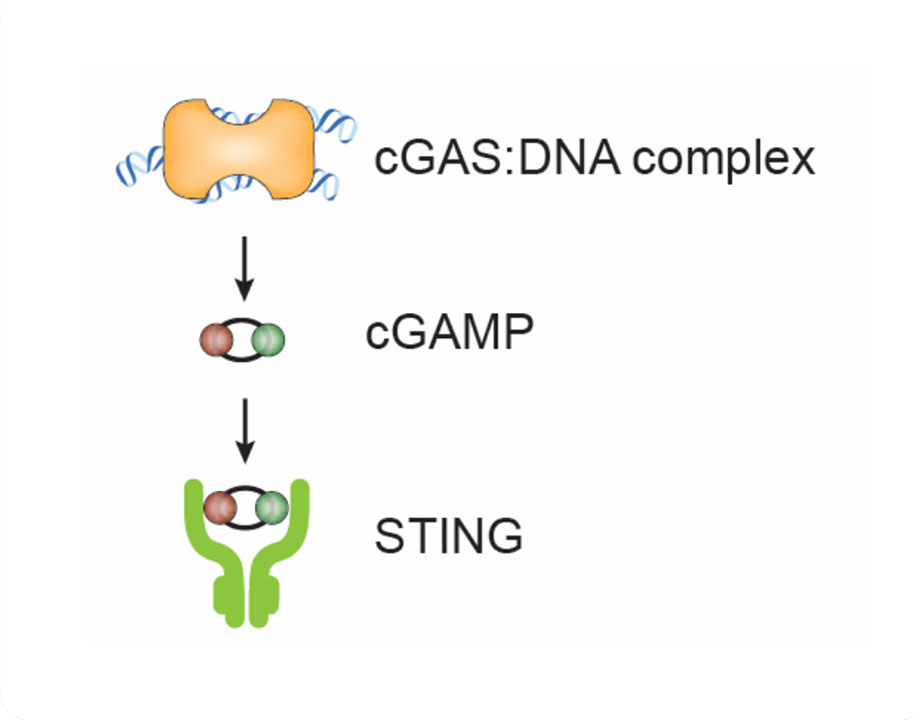 Inflammation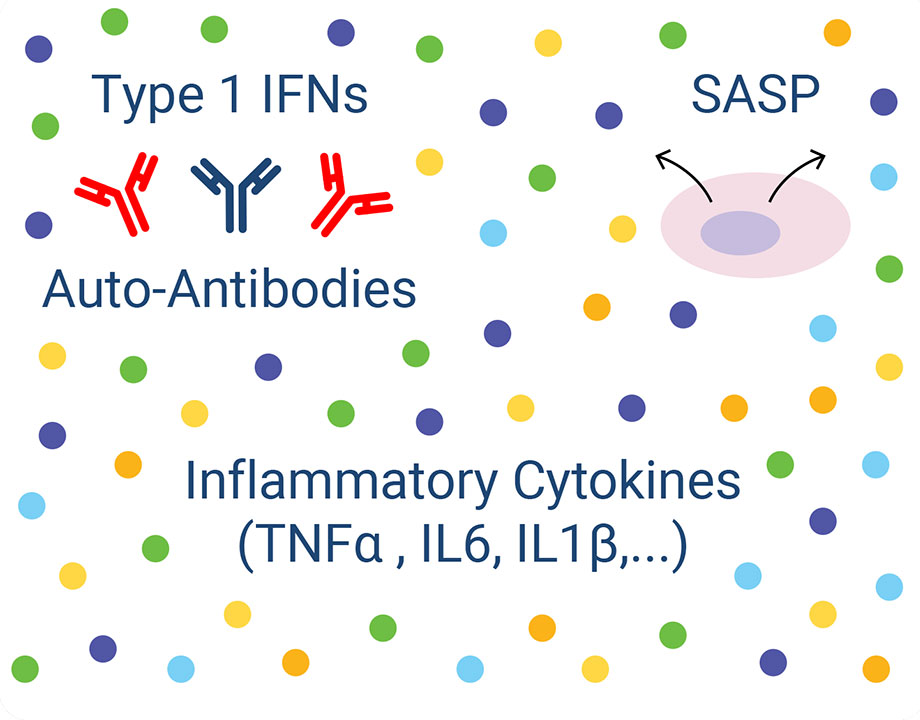 Tissue Damage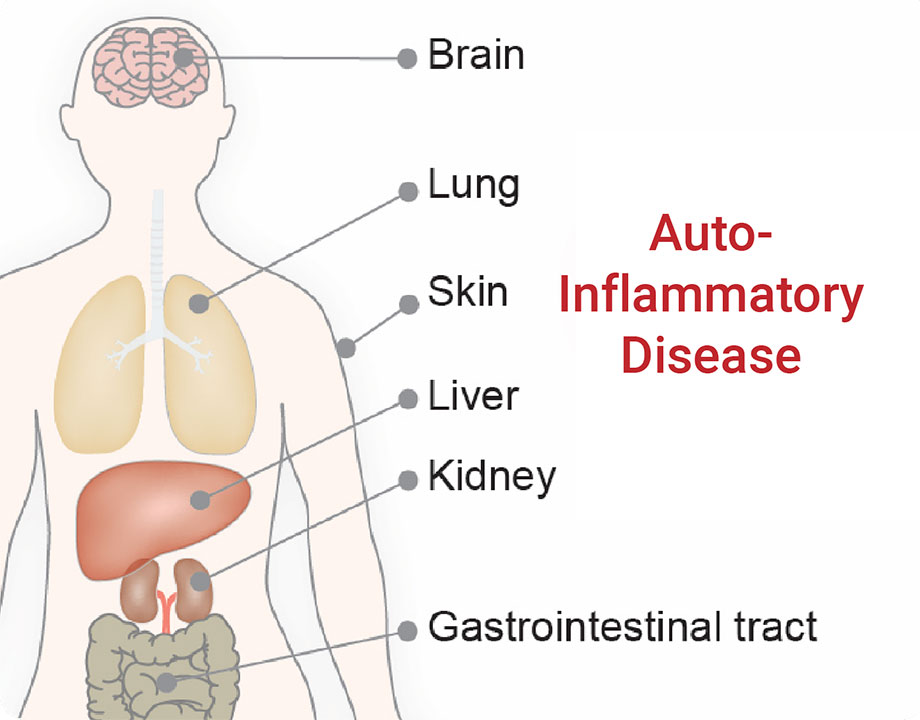 Aberrant activation of the cGAS pathway is implicated in a wide range of diseases
Type I interferonopathies are a family of inherited auto-inflammatory diseases, of which the majority are caused by mutations in genes involved in nucleic acid sensing and metabolism. Aicardi-Goutières Syndrome (AGS), the first monogenic interferonopathy identified, has been linked to aberrant accumulation of endogenous DNA and activation of the cGAS/STING pathway. Similarly, defective nucleic acid metabolism and cGAS activation have been linked to genetic forms of chilblain lupus and systemic lupus.
Given that the pathophysiology and presentation of these genetic diseases have significant similarities with idiopathic complex diseases such as systemic lupus erythematosus (SLE), cutaneous lupus erythematosus (CLE), systemic sclerosis (SSc), and dermatomyositis (DM), these diseases represent highly compelling opportunities for treatment with a cGAS inhibitor. cGAS is implicated in several neuroimmune and neurodegenerative conditions as well.